About us
The DCA Consulting was born from the idea of some eclectic innovators, of wanting to provide high innovation and specialization services to the Insurance, Automotive and Financial Services sector, through the continuous research of the design of increasingly efficient processes and of the most innovative technologies in support of the same.
Since 2001 DCA Consulting contributes to providing consultancy to the corporate world, obtaining among others the trust of important Insurance Companies, some of which are taken care of from the start-up phase to commercial success, obtaining a consensus that is constantly renewed over the years.
Members of the DCA Consulting Corporate Services Team are young graduates and Senior professionals specifically trained to provide technical estimative support in the automotive, engineering, nautical, and legal medical fields, with particular attention to consumer centrality.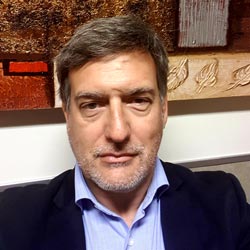 Fabio Ardente
A graduate in urban planning, landscape and environmental sciences, he earned an Executive MBA from the Milan Polytechnic with specialization at Beijing Jiaotong University in Beijing. He gained experience in sales in multinational companies in various sectors and founded DCA Consulting in 2001 and Euristica Investigazioni in 2016. He supported successful start-ups of some insurance groups in Italy. He was co-founder of the MIFOR master at the Luiss Business School. In 2017 the DCA Innovation division is inaugurated, with the launch of the Gamification platform "SalesRun".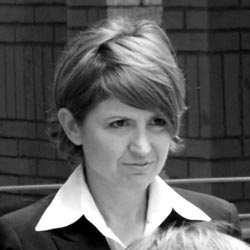 Customer Care & Network Manager
Fiorella Falconetti
Fiorella Falconetti
She gained experience in sales management and customer care in American multinationals. She joined DCA in 2008 as a customer care and network manager, developing a network of over 1000 professionals in the Italian territory, for the insurance world. Coordinates Anti-fraud & Special Areas investigative activities for DCA and Heuristic Investigations.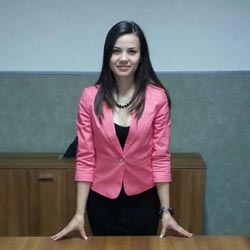 Audit & Business Analytics
Giorgia Leu
Giorgia Leu
Graduated in Business Administration, joins DCA in 2012 developing skills and creating new Audit & Business Analytics models applied to internal management control and for the corporate market, supports the internal division of IT development for orchestration and design in the field of innovation management & digital transformation.
The legal area provides assistance in criminal and civil matters, both out of court and out of court, with consultations covering every area of law, mainly insurance.
Since frauds, especially insurance scams, are among the most common crimes in our country, a special anti-fraud division has been established to identify and combat insurance frauds and speculative acts, through the creation of processes and the development of intelligence technologies .
All this by operating a network of over 1,000 professionals throughout the country, which implies not only a constant commitment to quality and innovation, but also the compliance of all professionals with behaviors inspired by maximum transparency and correctness, in full respect of integrity and professional rigor, as well as a firm commitment to the duty of pursuing social growth.
In 2015 the DCA Innovation division was born, also as a software and design development area in order to support the customer journey of principals and consumers in an era of great transformation and digital innovation.
Applying innovation to the management of outsourced processes, to fiduciary mandates or ICT projects through highly specialized skills of our organization, allows to verticalize the offer in new forms of production efficiency strictly customized and strictly Data Driven.
To compete on the markets with high variety and flexibility of demand, where more and more work is carried out on extended and diversified projects, DCA in addition to the internal growth of the organization, supports large-scale or international projects through strong partnerships in view of business networks.